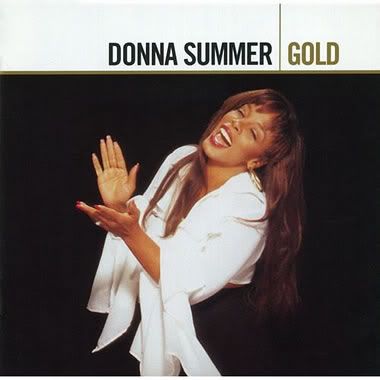 Исполнитель: Donna Summer
Название альбома: Gold
Год выпуска: 2005
Жанр: disco
Битрейт: 320Kbps
Размер: 364 mb (5% на восстановление)
Ссылка: narod.ru

Трэклист:
Disc: 1
01 Love to Love You Baby [Single Version]
02 Could It Be Magic [Single Version]
03 Try Me, I Know We Can Make It [Single Version]
04 Spring Affair [Single Version]
05 Love's Unkind
06 I Feel Love
07 I Love You
08 Last Dance
09 MacArthur Park [Promotional Single Version]
10 Heaven Knows [Single Version]
11 Hot Stuff [12" Single Version]
12 Bad Girls
13 Dim All the Lights
14 Sunset People
15 No More Tears (Enough Is Enough) - Barbra Streisand
16 On the Radio

Продолжительность: 01:19:30

Disc: 2
01 Wanderer
02 Love Is in Control (Finger on the Trigger)
03 State of Independence
04 She Works Hard for the Money
05 Unconditional Love
06 There Goes My Baby
07 Supernatural Love
08 Dinner With Gershwin
09 All Systems Go
10 This Time I Know It's Real
11 I Don't Wanna Get Hurt
12 Love's About to Change My Heart [7" Mix]
13 When Love Cries [7" Mix]
14 Carry On
15 Melody of Love (Wanna Be Loved)
16 I Will Go With You (Con Te Partirу)
17 Dream-A-Lot's Theme (I Will Live for Love)
18 You're So Beautiful [Tony Moran Edit]

Продолжительность: 01:17:02

(в комплекте полноразмерные скриншоты CD)

Донна Саммер (англ. Donna Summer) — популярная американская певица, исполняющая композиции в музыкальных направлениях ритм-н-блюз и диско. Наибольшим успехом пользовались её танцевальные записи со второй половины 1970-х гг и до начала 80-х гг, изменившие лицо популярной музыки.

Её называли «Королевой диско», одну из немногих «долгожителей» музыкального стиля диско. Была причислена к категории наиболее успешных певиц 1970-80-х гг. До сих пор ей принадлежит рекорд по количеству выпущенных подряд двойных альбомов, которые занимали первую строчку в музыкальных чартах (3 таких альбома). Также стала первой в музыкальной истории певицей, чьи синглы за год 4 раза пробивались на вершину хит-парада Billboard Hot 100. За всю карьеру было продано более 130 миллионов записей.

Певица является обладателем 6 наград «Грэмми». В 1992 году на Голливудской аллее славы установили звезду её имени.

Предлагаемый альбом является антологией творчества певицы, в которую вошли её лучшие песни, включая композиции с её самых хитовых альмов Love to Love You Baby (1975), Four Seasons of Love (1976) и Bad Girls (1979).