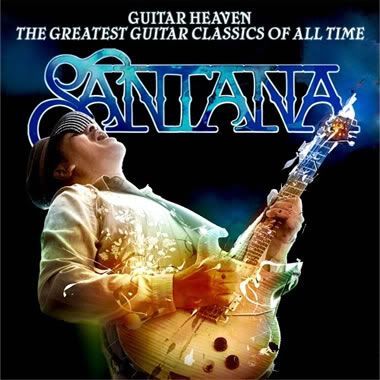 Исполнитель: Santana
Название альбома: Guitar Heaven: The Greatest Guitar Classics of All Time
Год выпуска: 2010
Жанр: Hard rock, classic rock
Битрейт: 320Kbps
Размер: 151mb (5% на восстановление)
Ссылка: narod.ru

Трэклист:
01. Whole Lotta Love (featuring Chris Cornell) (3:51)
02. Can't You Hear Me Knocking (featuring Scott Weiland) (5:39)
03. Sunshine Of Your Love (featuring Rob Thomas) (4:43)
04. While My Guitar Gently Weeps (featuring India.Arie & Yo-Yo Ma) (6:03)
05. Photograph (featuring Chris Daughtry) (4:04)
06. Back In Black (featuring Nas) (4:21)
07. Riders On The Storm (featuring Chester Bennington & Ray Manzarek) (5:24)
08. Smoke On The Water (featuring Jacoby Shaddix) (5:07)
09. Dance The Night Away (featuring Pat Monahan) (3:23)
10. Bang A Gong (featuring Gavin Rossdale) (3:41)
11. Little Wing (featuring Joe Cocker) (4:52)
12. I Ain't Superstitious (featuring Jonny Lang) (3:58)
13. Fortunate Son (featuring Scott Stapp) (3:46)
14. Under The Bridge (featuring Andy Vargas) (5:10)


Альбом группы Карлоса Сантаны "Гитарный рай" — четвертая подряд студийная запись, успех которой заранее обеспечен беспроигрышными коллаборациями. Здесь Крис Корнелл (Soundgarden, Audioslave), Джо Кокер, Скотт Уэйланд (Stone Temple Pilots, Velvet Revolver), Честер Беннингтон (Linkin Park), Гэвин Россдейл (Bush), Крис Дотри (Daughtry), а также главный виолончелист мира Йо-Йо Ма, главная певица 2010 года Джанель Монэ и певец-талисман Роб Томас, с дуэта с которым "Smooth" в 1999-м начался новый виток карьеры господина Сантаны.